Post by Deleted on May 16, 2021 14:30:27 GMT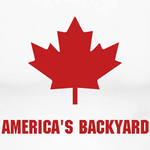 So do you still do the tri set isometrics as you described above Mox ? I'm gonna have a crack at this week starting from tomorrow !
What changes have you noticed physically from doing it ?
My shoulders are still healing from my WWF match with Hulk Hogan from August of 2020. Only now can I hold my prick to piss without my eyes tearing up.(no BS) I'm doing: 1) "Whole Body Fitness For Seniors" by Len Schwartz (use search function on forum) as my warmup; 2) Powerflexing for my shoulders & pretty much everything else for the upper body; 3) Pre-exhaust Method done exclusively for the legs. Training legs has an anabolic effect on the entire body & I definitely feel the healing effects with thorough GH output & sleep hygiene. I'm pushing 60 y'know?(I can't believe I'm SAYING that man?!)
If u do try out the Tri-isometric Routine, you'll get dense, ripped & strong but it doesn't do much for sarcoplasmic hypertrophy. The reason for this is because ur not developing contractile proteins as pointed out by NASA in a zero gravity study. The contractile proteins begin to degrade rapidly but are compensated for in other ways by affecting myofibillular hypertrophy as I understand it?(1)
(1) NASA - Why do Workouts Work?
www.nasa.gov/vision/earth/livingthings/10dec_muscles.html
U need to add calisthenics to plump up bud. I'm on the fence about yielding isometrics for adding buffness but it's all good as a combination.
First of all i never realised you was 60 years old , you look really well mate !
Ok so this week i am still going to perform my push pull legs split but i am going to do the Tri set isometric contraction before i perform the calisthenics. So this is what I'm thinking and let me know what you think ! I will adjust the count slightly.
Chest wall push = 6s + 6s + 6s + 1s (explosive)
Push up hold in the low position = 30s
Crossed arm chest flex 10 seconds
And then continue with the calisthenics portion of my workout .