Post by macky on Jul 13, 2021 22:32:14 GMT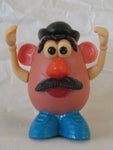 I would disagree. Gun control and slavery are now being discussed in the same sentence. Whether gun control actually IS slavery or not. Therefore a general concept of slavery is being used as argument by the anti-gun control people. The vested interests.
I don't regard gun control as slavery at all. Those who wish to own instruments of death especially designed and engineered for maximum efficiency in taking life or at least wounding should accept that they are required to have a license of ownership and certificate of competency in order to have the right to own an approved gun, for legitimate reasons. Target shooting, home/personal defence, hunting, pest culling etc.
Even cars can become lethal "instruments of death" under some circumstances, and they require certificates of safety (WOF), license of competency to drive etc.
And under some circumstances a gun can save life, simply by threat alone. An example is a knife wielding goon moving towards you when you're getting into your car, threatening to put up the money or get carved up. Said goon being suddenly confronted by a swiftly-drawn Glock realizes that the game advantage has changed, and either gets lost very smuckin' fartly or carries spent ammunition in his upholstery. Guns have certainly saved lives at times.
It's the proliferation of guns and some State's laws which enable buyers to scan a wall of handguns and rifles, and purchase with no questions asked if they look "reasonable", no license, no requirement for competency.
In other words, ready access. Guns like that can be carried across State lines covertly into States that DO have more stringent rules, and once again said rules become almost meaningless.
And the only way (to my mind) to go anywhere near solving the problem is to have an amnesty, then take the place apart using police AND military after the amnesty finishes.
I don't see that as infringing people's rights especially. It's act of emergency, with the US leading the world in mass and single shootings, many of which may never have happened if the perp didn't have easy access to a gun.
The problem once again is Big Money being made on firearms, and the continuing requirement to purchase ammunition, a guaranteed money-earner for the Big Boys.
And the more mass shootings take place, and crims use guns to enforce their criminal activity, the more ordinary law-abiding citizens are moved to arm themselves against such threats, an ideal money-go-round for the Arms industry.